Hi all,
This is a project that I finished in tandem with the 3 HGUC kits I posted earlier today. This is the MG Assauilt Impulse Gundam, which consists of the following parts:
1. MG Impulse head, upper torso, shin guards
2. MG Strike Noir hips, legs, feet, arms - VP conversion parts used in upper arms, legs
3. MG GP01 shoulders
4. MG GP01FB side skirts
5. VP Blast Impulse backpack recast purchased from CubiX
6. double machine guns from Armored Core weapon unit #... forgot
7. warning decals from mechaskunk, "Assault IMpulse" decals courtesy of MarkW
a brief history of the kit:
I had originally purchased a MG Force Impulse b/c I needed the sword for a
Wing ver ka. project
. Than during the course of the past year, I traded away pieces of the Impulse's body and weapons b/c I never intended to paint the rest of the kit. Than I also got leftover parts from the MG Strike Noir, so for fun I combined the parts and added some spare parts from GP01 to see how it'd look. It looked nice enough to merit weapons, so I got the blast pack and Armored core weapons b/c I wanted to build a "heavy type" gundam operating in space.
The color scheme - as any Unicorn Gundam fan might suspect - is from Katoki's ReGZL. I had previously used that color scheme on a
HG Throne Eins
, but I was never completely satisfied with that project b/c the blues I used were a bit too green. I am glad how this latest color scheme turned out - a lot bluer and brighter than before
Anyway here are the pics: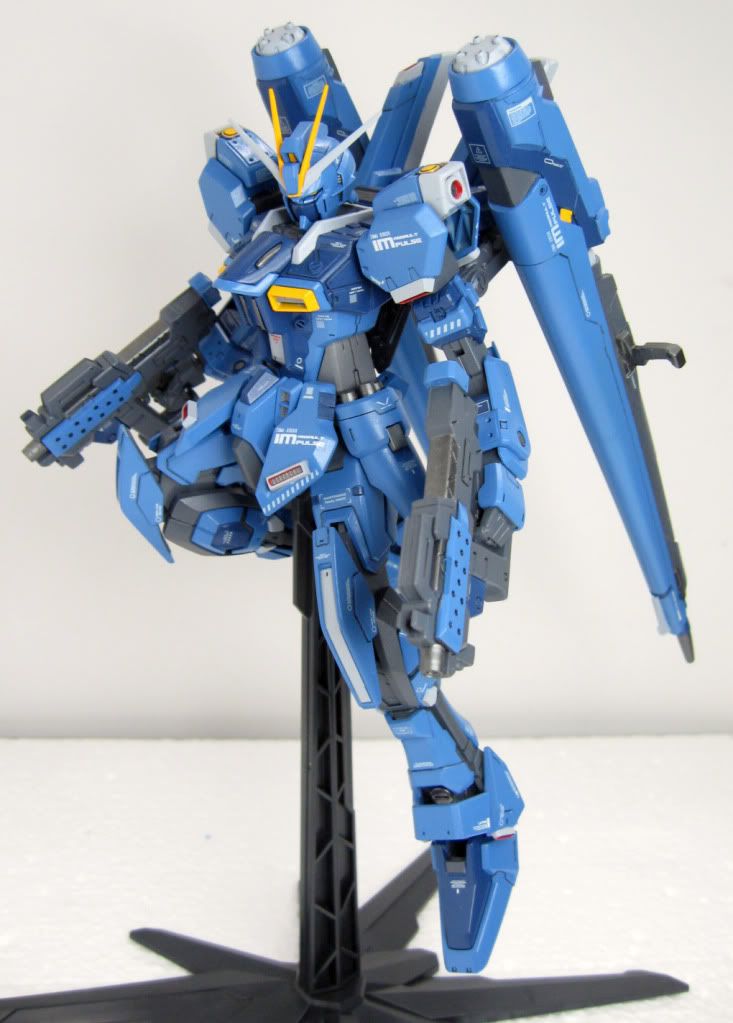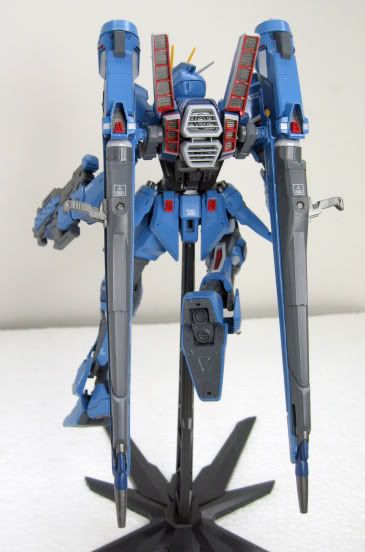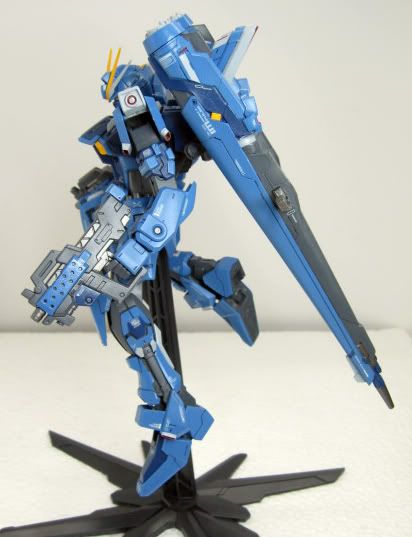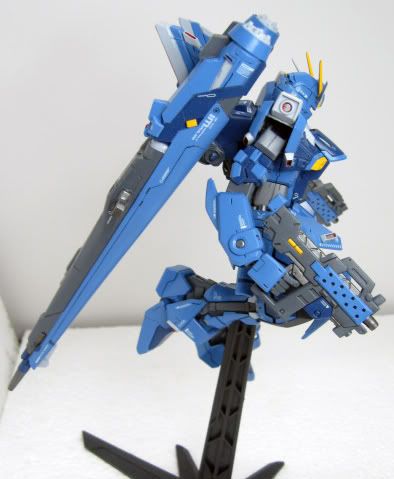 Edited by beertax, 15 September 2009 - 08:57 PM.