Hi all,
This is my latest work, the HGUC GP02 EFSF type (as in, b4 it was stolen by Anavel Gato). This was a very simple build and required minimal brainstorming. I added 5 bits of thin circular styrene pieces, colored in gunmetal, to each shoulder to accentuate the overall look. I also added two reactive armor bits to the breat plates, also colored in gunmetal. Other than the custom decals from samuels, this is it for the mods for this kit. Colorway is loosely based on the original anime colors, but I darkened the colors to make the overall feel be more menacing.
Really, this is mostly an OOB build. The toughest part was getting rid of the seamlines on the shoulders, which requires a bit of work (you will know what I mean if you actually work on this kit)
Here are the pics: enjoy!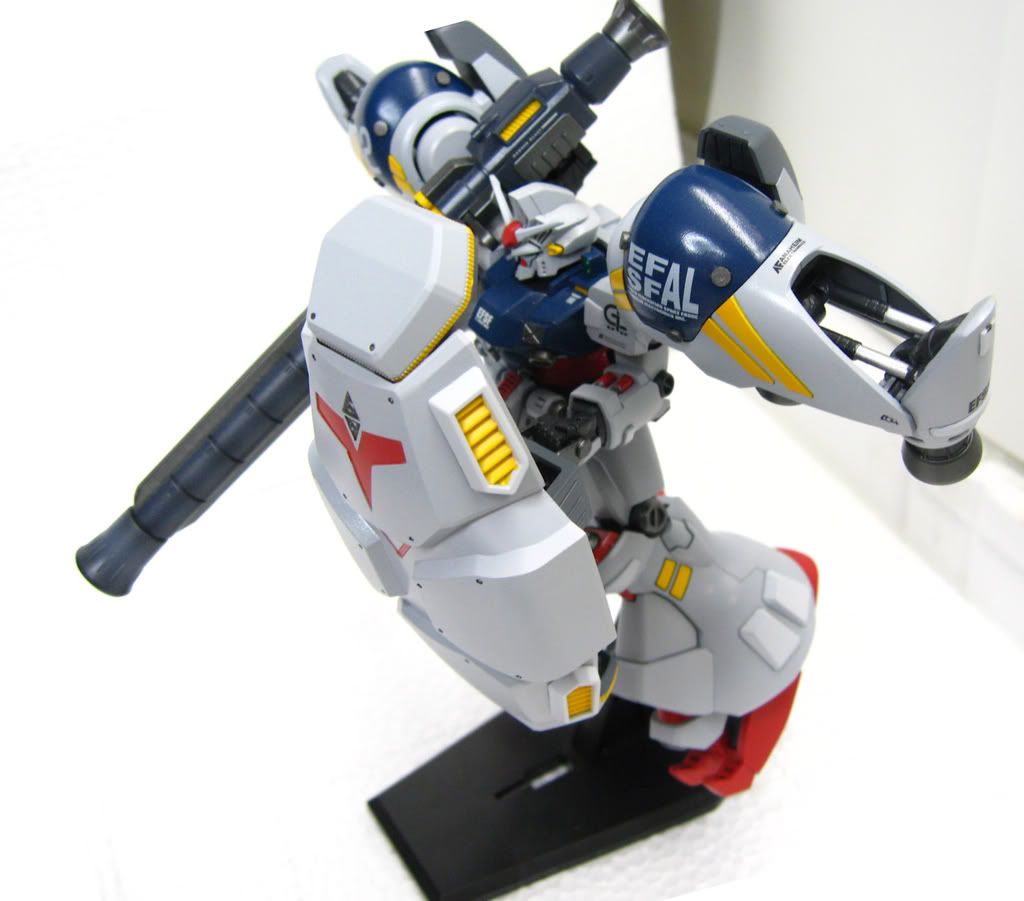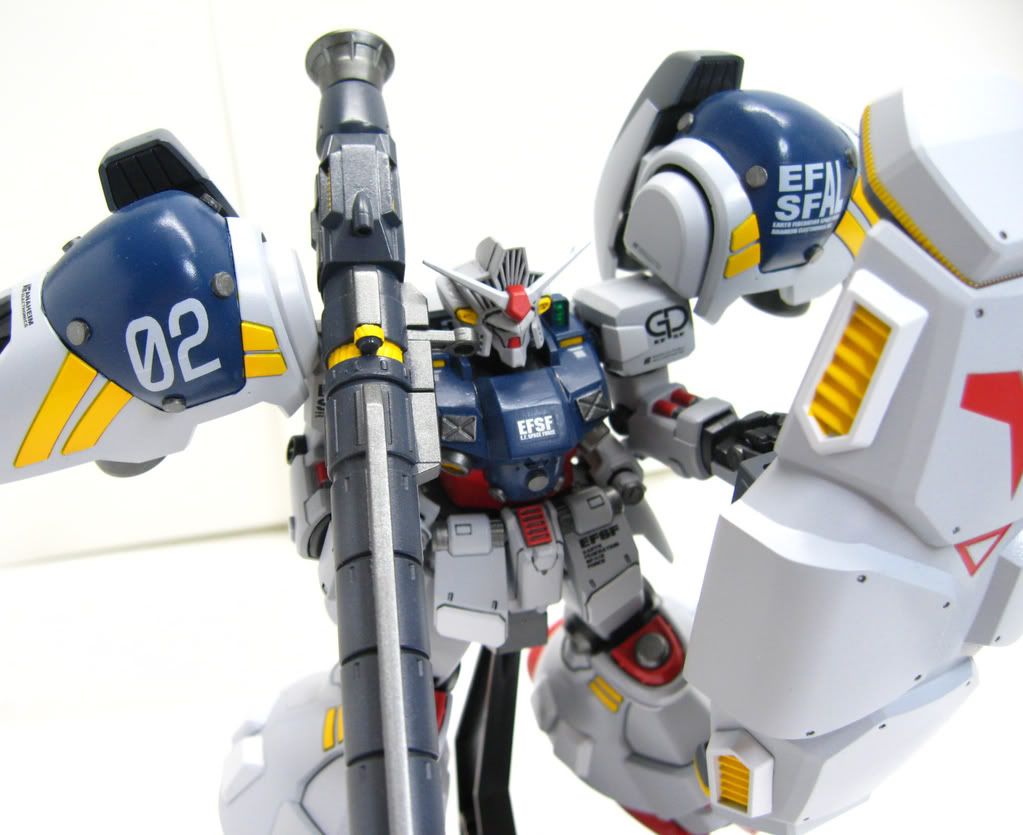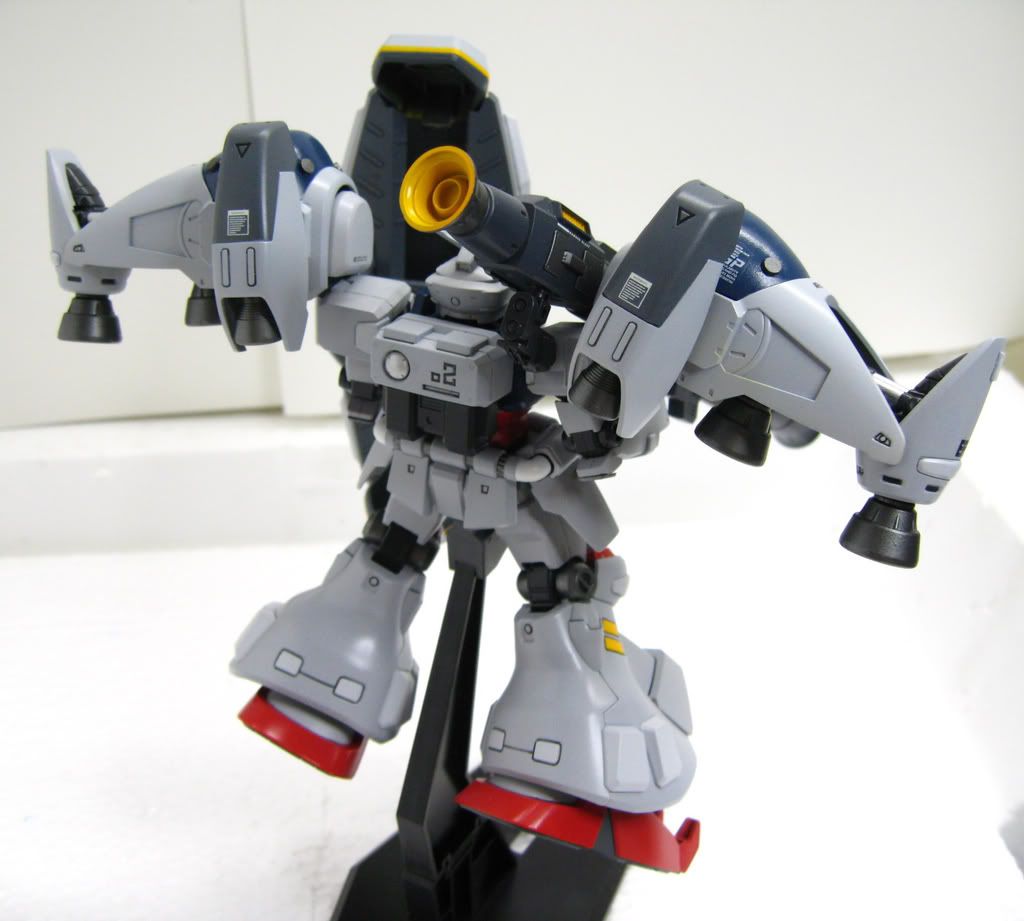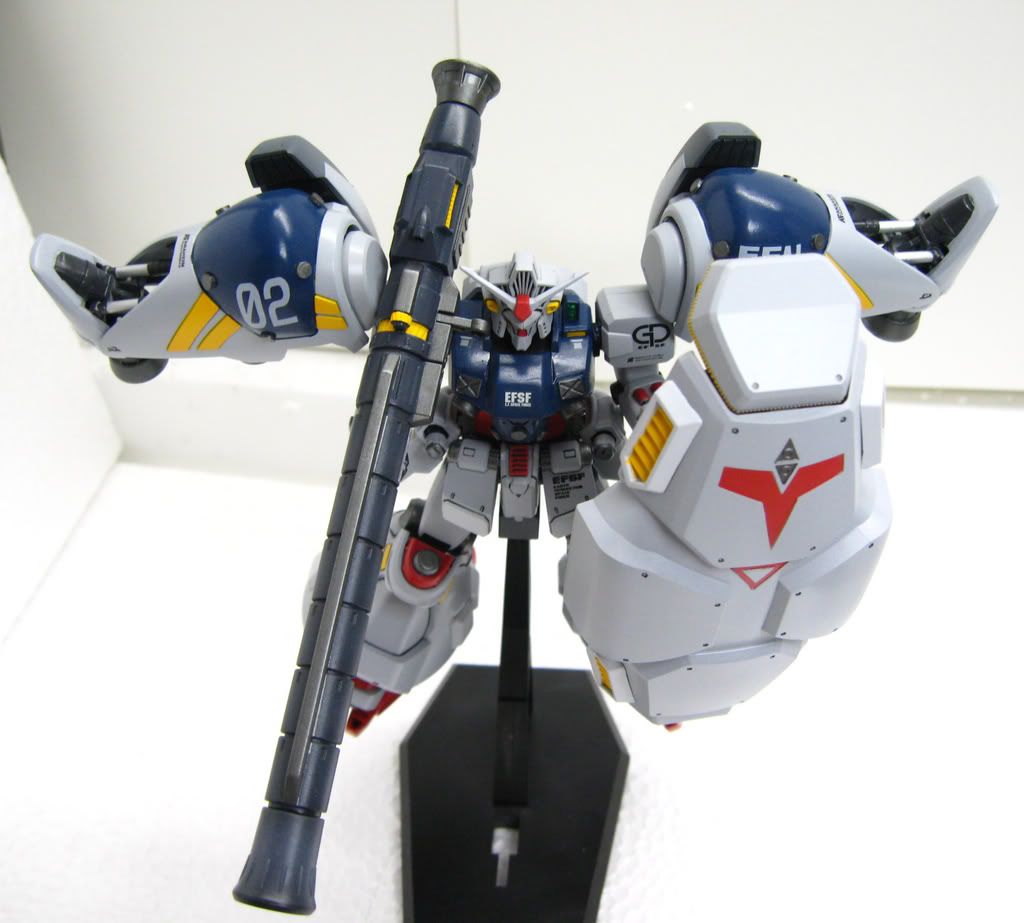 ps: the center of the chest looks a bit uneven b/c I oversanded and had to fix with putty... but still uneven damn only noticed after I finished painting
pps: wonder how many ppl will object to the giant "02" decal on the right shoulder?