Hi all,
This is my latest work, the MG Hi Nu Gundam VP Conversion. It was a straightforward job involving cleaning resin, priming, and painting. The decals are from mechaskunk and a few from Bandai Hi Nu waterslides. The decals included with VP kit were all dry transfers, so I just used the red emblems on the shield and left shoulder and decided to skip out on the rest. Its hard to tell from the 5 measely pics I am posting, but from my count I placed approximately 200 decals on this kit over 5 hours of work. I think I went a little overboard on the decals
stemming from my doubts of whether I did right by going with the original color scheme. I had considered and rejected numerous color schemes before settling on the original blue and white. I do love the result but in future I am definitely going to depart from original schemes and experiment more - specifically, with my next two projects. (1/100 Astraea and 1/144 HGUC Nu Gundam NG Evolve converison)
Anyway, here are the pics: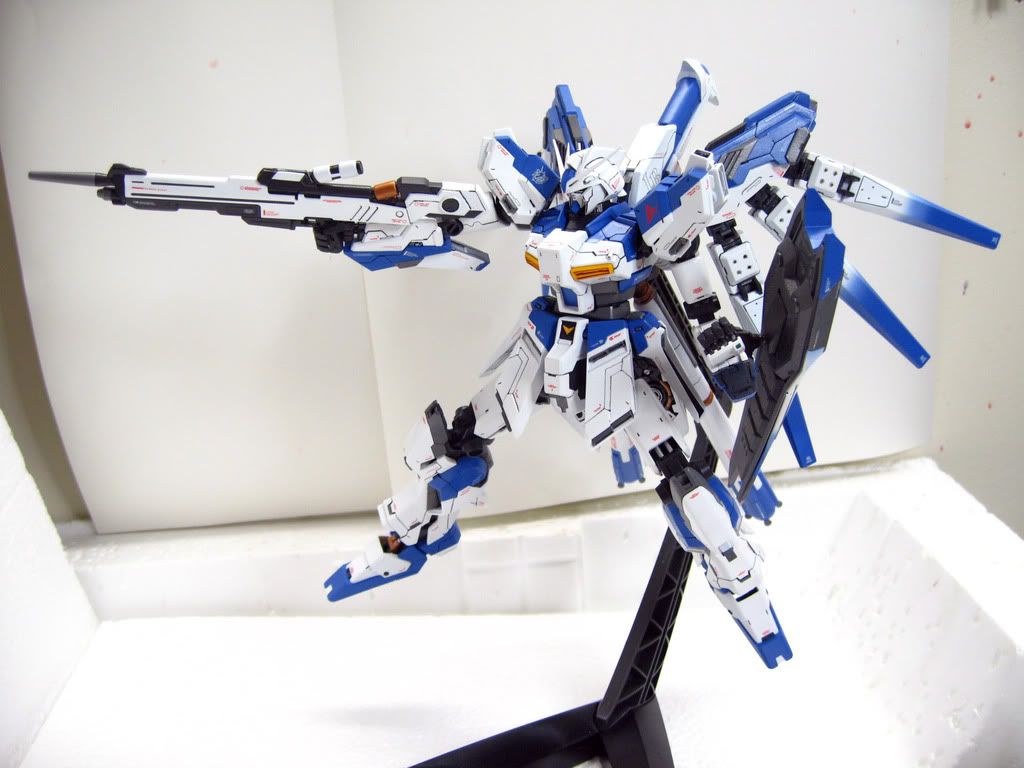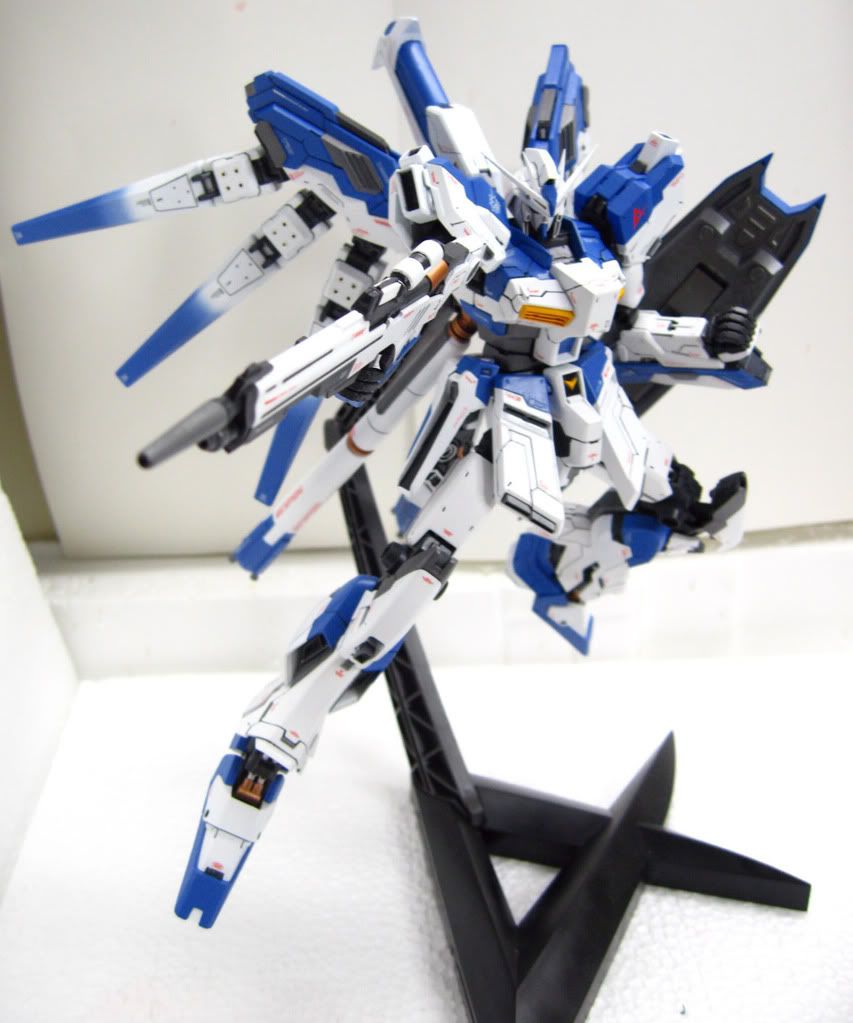 ps: I swear one of these days Im gonna build a proper photo booth. I got at least 3 other works I cant post b/c the white on white kills the photos. Maybe I should've held off b4 posting this work as well but I really love the result and wanted to share it.