Hi all,
This is my latest project, the MG Wing ver ka. Excalibur custom. I applied several mods to the mech, but mostly these are very subtle, such as the opening on the shoulder paudlon hatch, re-adjusted thigh armour, panel lines on the calf armor, and pla plates on skirt, thigh, and the feet. I also applied several 2mm metal pipings to the shoulders and skirt armor, as well as 1mm pipings on the side of chest and on the shield. Finally, and most important, the main weapon is the Anti-Ship Sword "Excalibur" from from MG Force Impulse, coloured in stock scheme.
revised:
I re-colored the Excalibur and added the sword-shield combo from 1/100 HG Exia Gundam. I like the results a lot better. Thx for the C&C drove me to improve on the original.
As for the color scheme, I combined Sword Impulse + Deepstriker schemes, and the decals are mostly from Bandai Wing ver ka. + as always several from samueldecals.com.
C&C welcome; enjoy!
new fotos: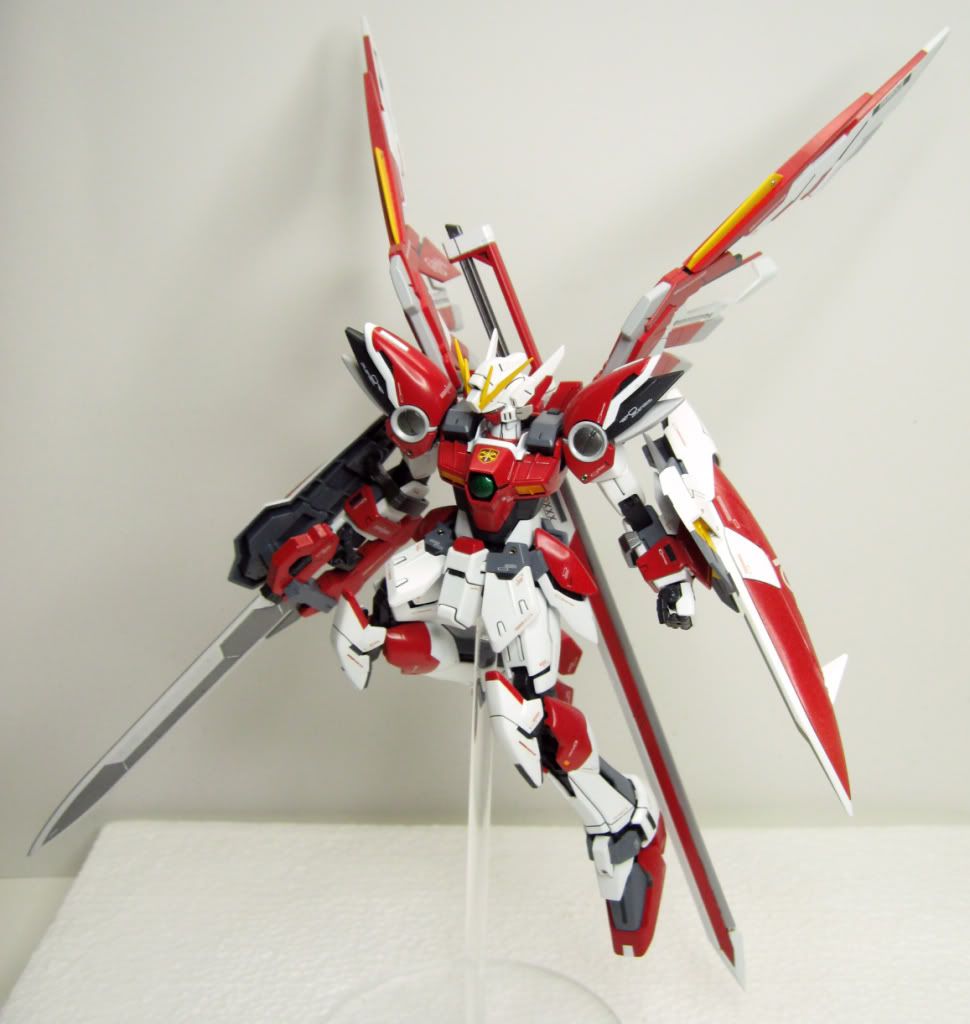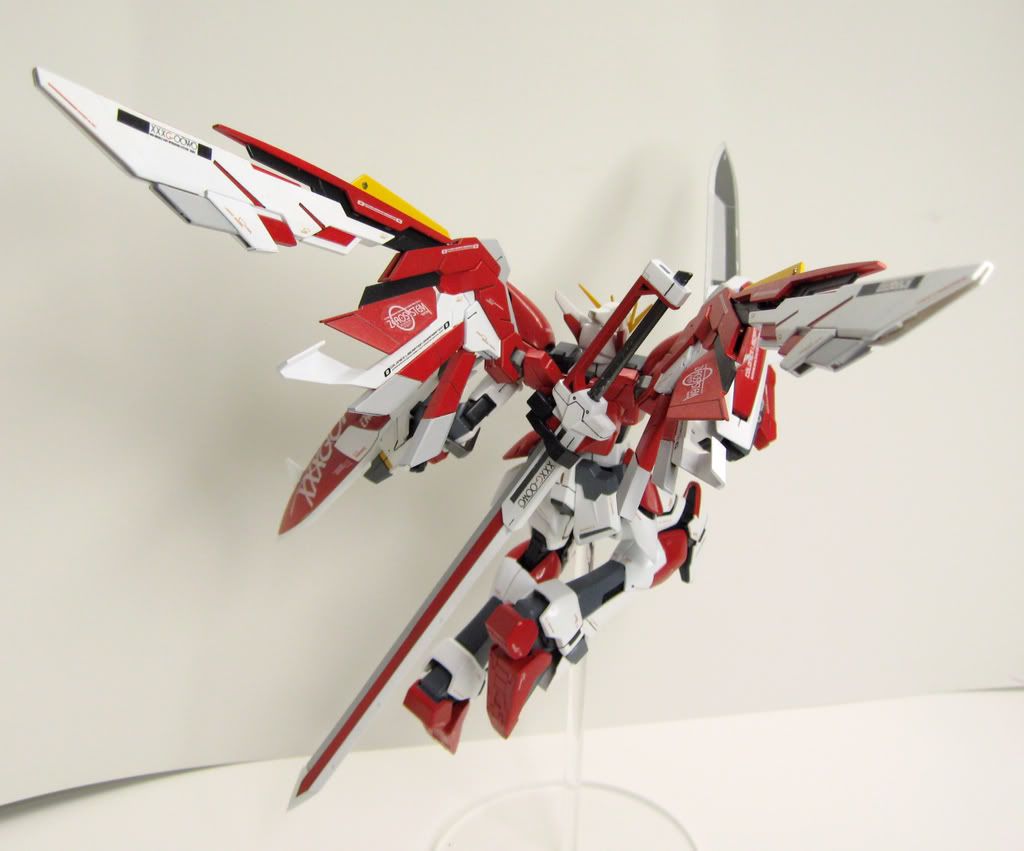 old fotos: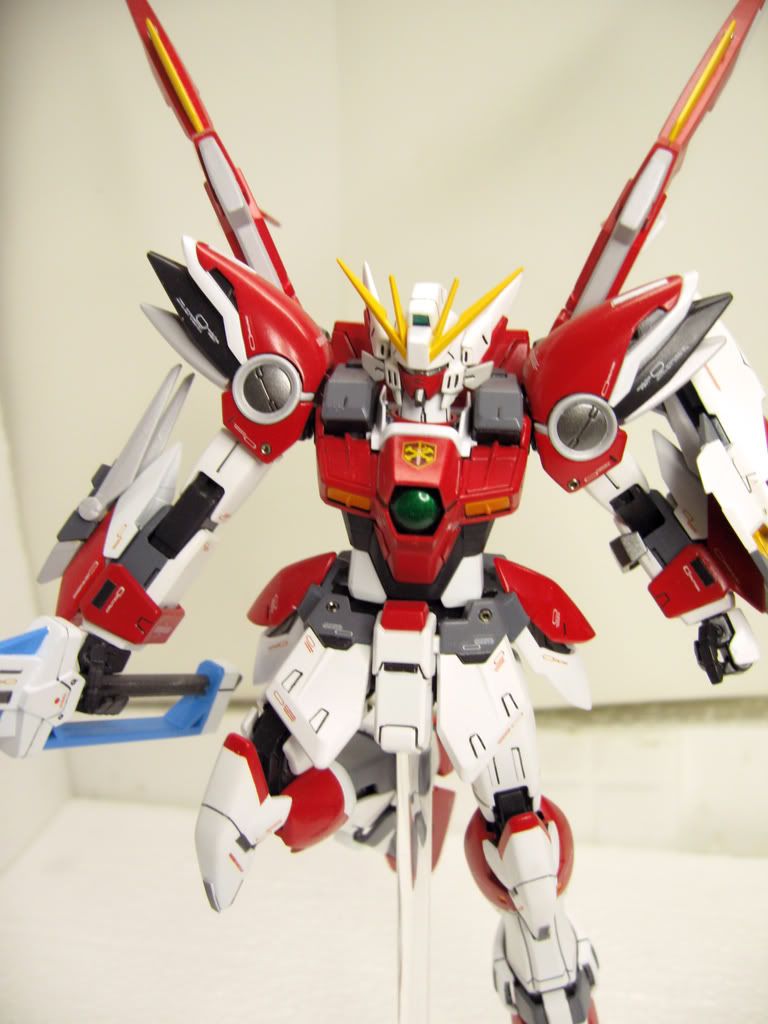 now, SOMEONE SELL/ TRADE ME ANOTHER MG WING VER KA! (I don't mind assembled)