Hi all!
These are 3 HGUC kits I built for the
Zeon General Group Build '09
. In retrospect I should've added light weathering to these kits to enhance their look, but at the time I was working on the Wing ver ka. Excalibur and the HGUC Nu Gundam Evolve so I made quick work of them. Not much mods except for random reactive armor bits and custom colors; the zaku I sniper has jewel eye in its monoeye socket, and I added depth to the helmet of the zaku ii to make the look a bit meaner.
Thx goes out to MarkW for the decals and akita for getting things organized. Here are the pics!
Group: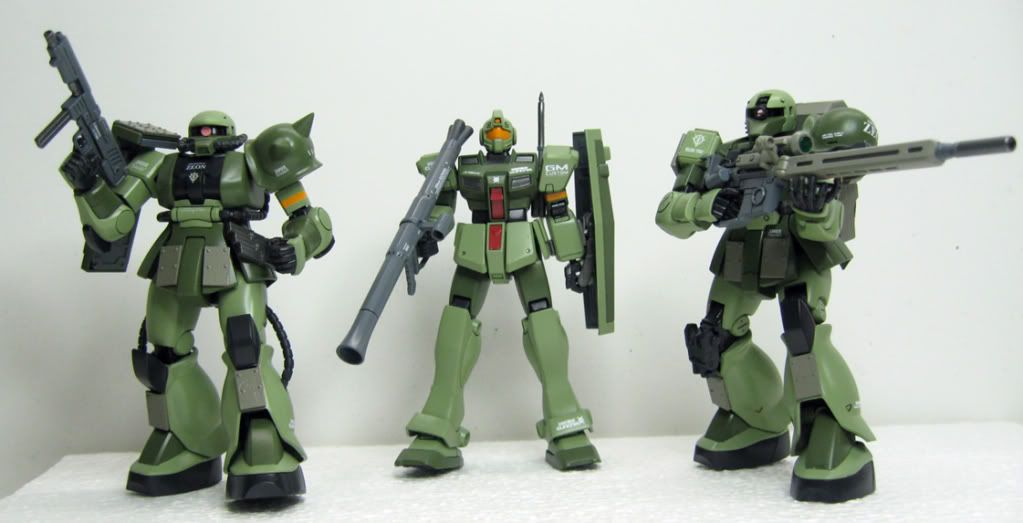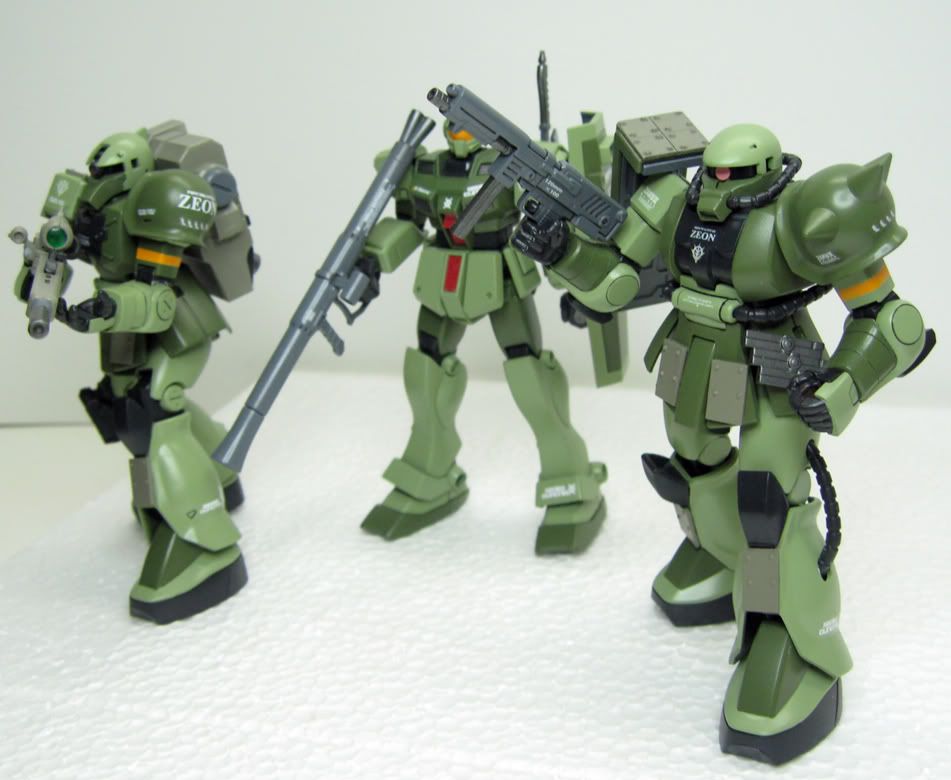 Zaku I Sniper: