Hi all,
This is the thread for one of my preliminary projects, the MG RX-78-2 OYW Heavy Artillery custom.
At the beginning of this project, I considered using the MG Impulse frame. I posted several pics in the "Whats on your workbench thread", here is a pic of it reposted:
This project started b/c I wanted to make use of the MG Force Impulse's frame, which I had bought just for the large excalibur sword. Anyway I discovered that the MG Force Impulse's backpack provided a wonderful opportunity for customization, and proceeded to add a gatling gun ammo drum, recoilless cannon, beam sabre holders and various small pieces. But I was never completely satisfied with the graceful line of the MG Impulse gundam combined with the rugged artillery backpack. So i thought, why not combine it with the RX-78-2?
Here are the results so far: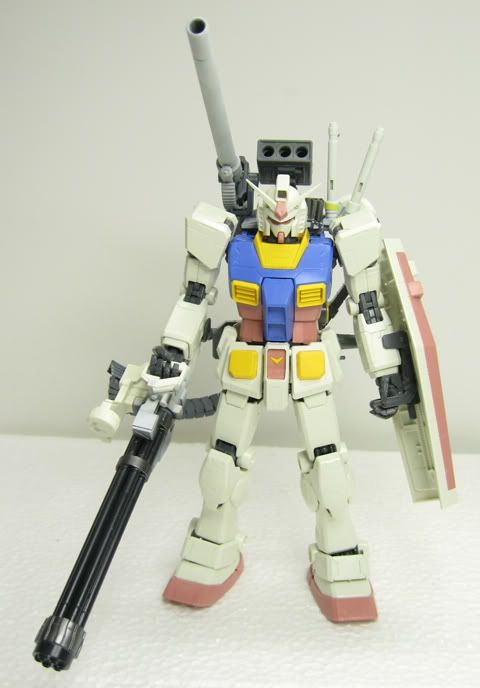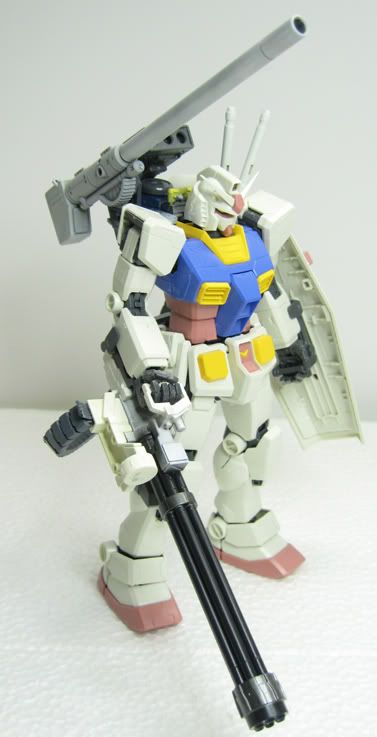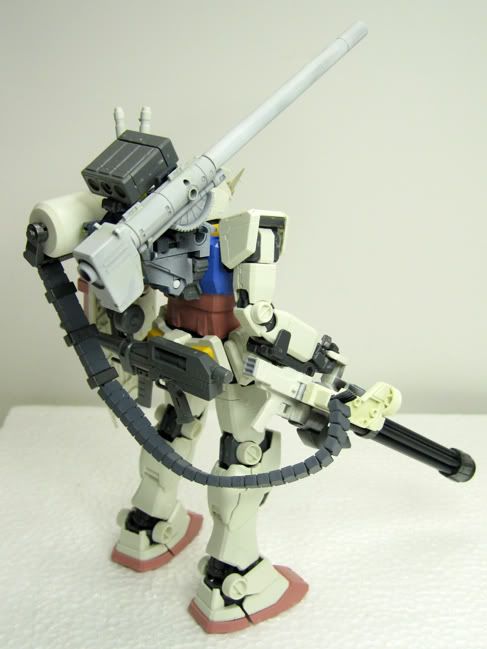 I moved the rocket pack to the top of the backpack, placed on a rotating mount which can also adjust for trajectory. I am also considering replacing the shield, but not certain yet. This project is in very preliminary stages. I will work on it intermittently but I will begin concentrate on it after I finish the sword pack for my Strike Noir and finish my Wing ver ka. Char custom - which I may also create WIP for.
I should mention that several years ago I saw a very similar model ona korean site... a RX-78-2 ver ka. with similar armaments. It was heavily weathered and looked just out of this world awesome. It would be nice if someone can find a link to it... anyway yea I was heavily inspired by that model. Mine will probably only be superficially weathered - no way I am just going 100% clean on this.
Anyway no immediate plans for update but just creating this thread as a placeholder for when i do.